Welcome to Unity Spiritual Center of San Francisco!
We invite you to explore all the resources here for living a more meaningful life. Please join us for an inspiring service Sunday at 11 a.m.
---
We Are Part of a Worldwide Spiritual Movement…
Unity Spiritual Center is part of a world-wide spiritual movement with headquarters in Unity Village, Missouri, near Kansas City. Unity is a way of life. It is often called "a positive path for spiritual living." We have no set creed in Unity, but we do have five foundation statements that express the essence of who we are.
Unity is a teaching of personal empowerment. Our commitment as a congregation is to be a support system for each other as we seek individually and collectively to live in alignment with God, the Spirit of Infinite Goodness, and create happy, healthy, prosperous, fulfilling lives.
We welcome you with open hearts and affirm the truth of these words: "Behold, how good and pleasant it is when brothers and sisters dwell in Unity!" (Psalms 133:1).
---
"Crafting Love" Named One of the Best Spiritual Books of 2019
"Crafting Love," the latest book from our Senior Minister Rev. Maggie Oman Shannon, has been named one of the best spiritual books of 2019. Congratulations Rev. Maggie!
---
Creative Spirit: Connecting Art and Soul
Rev. Maggie's hour-long radio show, "Creative Spirit: Connecting Art and Soul," has been archived here, and you also can download previous shows on iTunes.
---


RESPONDING TO THE CORONAVIRUS
Live Zoom Sunday Service,
Dear USC Family,
As you know, due to the local and statewide "shelter-in-place" mandate, we have closed USC until further notice.
We are staying on top of the news; and will follow the guidance of our mayor, governor, and local, state and national health officials in discerning when and how to reopen. Your safety is our first priority, and we have learned that we can stay connected with one another utilizing technology.
Since March we have been presenting our Sunday services virtually–and tomorrow, Sunday, July 26, we will be holding our LIVE Zoom service at 11 a.m., followed by a live Zoom fellowship meeting.
To join Zoom Meeting, click here or use the link below:
https://tinyurl.com/tinyurl-com-USCSF
Meeting ID: 589 937 5434
Password: 011534
Dial by your location
+1 669 900 6833 US (San Jose)
PLEASE NOTE:
THE LINK ABOVE WILL BE THE SAME LINK TO USE FOR ALL OF OUR ZOOM OFFERINGS…
including our Daily Word/guided meditation at 12 noon on Mondays, Wednesdays, and Fridays.
We are still using our YouTube channel as a gathering place; and you can always access it at your leisure to find videos that we have recorded in the past (there are close to 150 videos for you to watch!). Our USC YouTube channel can be found here or by copying this URL and pasting it into your browser:
(If you have any difficulty accessing that link, just visit www.youtube.com and do a search for "Unity Spiritual Center of San Francisco"–you can become a subscriber to our channel too!)
In addition to our recorded services, you will also find two guided meditations (I will be including more in the future) to do at your leisure, as well as the recording of Helen Ye's self-care class that was offered in May.
To view the replay of Helen's wonderful self-care class (thank you so much, Helen, for your generosity in offering us this helpful gift of your time and expertise), click here or use this link:
And check out the fun video from USC Music Director Michael Hatfield that will have you smiling as you sing along!
We also are livestreaming our services to Facebook; check out our USC Facebook page here or at:
OTHER NEWS IN RESPONSE TO THE CORONAVIRUS…
We continue to offer the following:
• On Mondays, Wednesdays, and Fridays, I am holding a Daily Word/guided meditation. This lasts for 15 minutes and will always use the link above.
• As mentioned, I am in the process of recording guided meditations to place on YouTube for you to access at your leisure; you will find the first ones on our channel at https://tinyurl.com/y8u6sdlj
• I am recording or posting a regular prayer or poem on my personal Facebook and Instagram accounts, which I also share to our "Ocean of Love Community Group" Facebook page, a page on which members and friends can post uplifting articles, comments, and photos. If you would like to be part of this private Facebook group, please request to join by clicking on this link: https://www.facebook.com/groups/1348398415361686/ ; if you have any difficulty with that, please call 415-566-4122 and leave a message that you'd like to be added; or email me at uscsf@att.net.
We also have completed our new 2020 USC Member and Friends Directory in an email format; if you did not already receive a copy of that and would like one, send an email to uscsfoffice@gmail.com and we will make sure you get it. Once we're back in the office, we will also be printing hard copies of it that will be available for sale for a nominal fee (to cover printing costs).
During this time in which we aren't inhabiting our church walls, please remember that each one of us IS the church, and use this directory to reach out to those who might like a comforting email or phone call. Together, we can stay connected as a community and emerge from this shelter-in-place with an even stronger connection to each other!
We are aware that there are a number of our members who are not active on the Internet, so we ask that you work with us in alerting your USC friends who do not have a computer about communications as we make them; and also alerting the USC office if you know of someone in particular who could use help or a comforting call. We can–and I hope will–all work together to make our USC family members who may not be regular attendees feel loved and cared for.
Also, if you would like to volunteer to help our members who may not be tech-savvy to set up an online grocery-delivery system, please let us know by email.
In addition, I will make myself available for 45-minute spiritual counseling calls if you–or a member of the USC community–would like the chance to speak with me. Again, please make an appointment for that using the contact information given.
We in Unity know how important our consciousness is and have a host of wonderful spiritual tools and practices that we can draw upon during these uncertain days to keep us connected to Spirit and to help us choose faith rather than fear. Unity is offering a number of wonderful resources on their website, which you'll find here: https://www.unity.org/resources/tools-difficult-times
I want to leave you with this quotation by U.S. Representative Alexandria Ocasio-Cortez, who on the floor of the Congress addressed the vulgar comments made to her by a colleague last week:
"…I could not allow the little girls that I go home to, I could not allow victims of verbal abuse and worse to see that, to see that excuse and to see our Congress accept it as legitimate and accept it as an apology and to accept silence as a form of acceptance. I could not allow that to stand which is why I am rising today…"
Sending you an Ocean of Love and keeping you all in my prayers, knowing that the Love of God enfolds you, and looking forward to our live Sunday service and fellowship time this weekend,
Rev. Maggie Oman Shannon
Senior Minister,
Unity Spiritual Center of San Francisco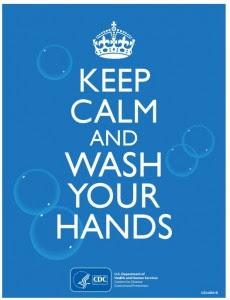 Basic Prevention Steps to Protect Yourself and Others:
Wash your hands frequently with soap and warm water for 20 seconds–sing the Happy Birthday song twice.

No soap and water handy? Use alcohol-based hand sanitizer.

Sneeze into your elbow or a tissue (then immediately throw the tissue away).

Don't touch your face–eyes, nose and mouth.
Stay informed with reputable resources. Find out more at:
As more information and guidance unfolds in the coming days and weeks, we'll work together to make sure our community stays safe and informed.